News & Updates:
2023-06-08 10:45 am by Unicron.com

MP Raiden looks very good!

I wonder how stable and playable this MP Combiner Raiden is though? I personally don't collet MP anymore, I get rid of the majority of my MP in favor of Generations except for MP Star Saber which is one that doesn't break easily like some others I've had etc.

If they ever make a good MPM ROTB Primal, Cheetor, Scourge or Prime, id bee tempted

TAKARATOMY Display at Tokyo Toy Show 2023! Photo cred, via @akihabara_bc -

https://bit.ly/3Colsap

#transformers #RiseOfTheBeasts Paramount Pictures TRANSFORMERS

2023-06-08 4:48 am by Unicron.com

Final Trailer #Transformers #RiseOfTheBeasts

Wont be long now and everyone will be able to see it and we can share thoughts and spoilers together. 👊
Hasbro TRANSFORMERS Paramount Pictures #BeastWars

2023-06-07 10:55 pm by Unicron.com

TAKARATOMY Display at Tokyo Toy Show 2023! Photo cred, via @akihabara_bc -

https://bit.ly/3Colsap

#transformers #RiseOfTheBeasts Paramount Pictures TRANSFORMERS

2023-06-07 9:46 pm by Unicron.com

SPOILER FREE REVIEW - #Transformers #RiseOfTheBeasts From the US Red Carpet Premiere Event - King's Theater - Brooklyn, NY #BeastWars #MoreThanMeetsTheEye Hasbro Paramount Pictures TRANSFORMERS TAKARATOMY

Director Steven Caple, Jr. establishes himself and shows us what he's all about - in this, the seventh installment of the Transformers franchise. Liza Koshe, voice actress for Arcee put it best in her turn on the red carpet, (No longer "Bayformers!") "This is CapleVERSE! … SO many Easter Eggs, so much that you <Transformers fans> have been wanting to see!"

Gotta start with the fact that this film has humor and the addition of Pete Davidson and his comedic talents SHINE. Mark my words, Mirage is going to be a new fan favorite. I'm convinced of that. The duo of Davidson's Mirage and Ramos' Noah plays well and is a refreshing, very different take on human-Autobot duo.

Of course, at the top of OUR list of concerns was their handling of UNICRON and his horsemen of the apocalypse led by Scourge. They're all stone cold BRILLIANT in the first 2/3 of the film. The last act they're … well, it's hard to have a dive deep discussion on this without spoiling things, but egh - how about let's say - room for improvement. Overall tho, the storyteller's handling of Unicron: from all of us at unicron.com >> APPROVE!

Beast Wars fans like me will be relieved to know that writer's interpretation of Maximals, their origin backstory is new, but respectful of preexisting lore. I super DIG it. I'm shocked actually, - by how well these characters were portrayed, particularly Optimus Primal (and Airazor). His interactions with and response to Optimus Prime is <chef's kiss!> terrific. Tip of our hats to the writers on this aspect. Primal was superb and truly authentic to his character. Downside here is it left us wanting more! Don't get me wrong, they get more screen time than the Dinobots in Age of Extinction but I still would like more - well character establishment for Cheetor and Rhinox in particular.

Weeeeell, on second thought, maybe that's for the best?! … Im thinking back, to early in the film's development, Lorenzo DiBonaventura shared his vision for Rhinox during a Paramount fan media promotional event. He described Rhinox as "a big bruiser who just likes to ram stuff with his horn." My son let out an audible - GROAN! "This is NOT my beloved childhood hero Rhinox!" I replied "DUDE! Join the club of G1 fans and their response to every departure/depiction of Transformers of the earlier films!" … As it turns out, Rhinox does kicks ass, but with little-no time spent showing his character. SO, it's free for interpretation. This Rhinox can be a badass AND techno-super-genius! We just don't see the latter onscreen! 😉

Predacons? Might as well get used to the idea: zilch. And no, the scorpion drone army does not count. This does leave room for an interesting sequel opportunity though. If Rise of the Beasts does well enough, maybe the Paramount decision makers will consider a dedicated BEAST WARS story featuring these same time/dimension traveling Maximals vs Predacons?! Keep the faith and those fingers crossed!

One aspect I really liked: the ratio of human:robot screen time versus that of previous films. We spend a few minutes early, establishing characters and motivations of Noah (Anthony Ramos) and Elena (Dominique Fishback) and frankly that's about all we need. As actors and characters they serve the story well overall, while the rest of the film puts the Transformers themselves front and center - humans add meaningful perspective. This film also has moments of character development for Optimus Prime - which comes as an unexpected and very pleasant surprise.

Alright, there is one other aspect that's still rattling around my noggin. It's almost a social message hidden in the film…. (Skip this paragraph if you want to avoid minor, e

2023-06-07 12:57 am by Unicron.com

A Transformers GI Joe live action film?

Some say it could never work but think back to Transformers 2007, just 2007, replace Lenox with Duke, Epps with Roadblock, Secdef with Col Hawk, maybe change the actors around a bit and you have yourself a Transformers GI Joe film.

In regards to the human element, I've always looked at the military scenes with a positive light, if I have to see humans, im ok with them being military, government, law enforcement, relevant etc, sure other humans are ok also.

I think it would be a mistake to have them too closely linked, you don't want GI Joe to exist BECAUSE of Transformers/Decepticons perse, in my personal opinion it would be better to have GI Joe already exist before encountering Transformers and instead of the regular Military, its GI Joe that the forefront.

The GI Joe films haven't been doing too well but Rise of The Beasts appears to be putting Transformers back on the map and the future of the TF film franchise appears bright. It could be a mistake to add in GI Joe because if done improperly it could bring down Transformers but if they do it right, it could be beneficial for both franchises, perhaps more so for GI Joe.

What do you think? Would you be interested in a Transformers GI Joe film?

#Transformers #GIJoe

2023-06-06 11:30 pm by Unicron.com

Here one of your unicron.com admins: David Buenaño Hochman "The Last Autobot" with a post from Perú.

20 years ago I gathered the fan community of my country (www.transformersperu.com). And we have participated in numerous events and exhibitions. One of the achievements that I appreciate the most is my Museum (Museo Transformers). Which to date has been opened for more than 4 years in one of the largest shopping centers here (Mall del Sur). Right now I have 65 displays with more than 3000 tfs (my current collection is 7000). ROTB was filmed in large part here in Peru and all these days (and the ones to come) there will be numerous interviews on tv/radio/newspapers.

On Sunday I had the opportunity to participate in the ROTB Avant Premiere with part of my Transformers Peru staff in the shopping center where my Museum is. Hasbro put up a booth with an activation and I supplied some displays (Multiverse Optimus, Beast Wars, Unicron).

As for the movie, without mentioning spoilers, I can categorically say that this is the best live action Transformers movie made. There is very good interaction between the characters, plenty of action and good dialogues. The dynamic of Optimus Prime with his Autobots is effectively explored. Proper questioning between Prime and Primal. Scourge is a fearsome enemy and the scenes are handled well between all involved. It should be noted that humans contribute a lot to the story and are not "the center" but they intervene well in the scenes. The photography and scenery is magnificent.

I am including some photos of the event. The office that promotes internal and external tourism in Peru (PromPeru) awarded Transformers Peru with a silver medal for our uninterrupted promotion work. Medal that was given to us at the event (similar medals were given to the actors and production of the film).

Without more to say for the moment, take a look at the photos and watch the movie on the big screen, you're going to like it...

#transformers #RiseOfTheBeasts #Hasbro #TRANSFORMERS #Paramount Pictures #BeastWars #PromPerú #Perú

2023-06-06 9:26 pm by Unicron.com

Tongayi Chirisa is Cheetor in #transformers #RiseOfTheBeasts Hasbro TRANSFORMERS Paramount Pictures #BeastWars

From last evening U.S. premiere event in Brooklyn, NY!

2023-06-06 9:17 pm by Unicron.com

#TransformersTheMovie 1986 Classic Will ALWAYS be the BEST.

2023-06-06 12:14 pm by Unicron.com

First Look #Transformers Legacy Bombshell TRANSFORMERS Hasbro

Probably another factory stolen production sample - sigh … Still cool to know we're getting a complete set of G1 Insecticons at Deluxe scale.

via @maddie_is.gone on IG

https://www.instagram.com/p/CtIHnXhslke/

2023-06-06 2:11 am by Unicron.com

Anthony Ramos New Rising Star of #Transformers #RiseOfTheBeasts Speaks of Dreams Come True, in his hometown of Brooklyn
TRANSFORMERS Paramount Pictures

2023-06-05 5:39 pm by Unicron.com

#Transformers #RiseOfTheBeasts (U.S.) Brooklyn Premiere Event

They're just getting warmed up! Movie stars to come, early in the evening,we took our moment to stand on the red carpet!

Stay connected - via site & app:

unicron.com & TFDb

http://bit.ly/TFDb-app

TRANSFORMERS Paramount Pictures @

2023-06-05 2:44 pm by Unicron.com

In addition to Transformers I also have collections of small scale vehicles. When it comes to live action based Transformers, I don't harp too much on vehicle mode scale or being exactly 1:1 with the real world vehicles, its a known trade off that with transformation there comes some degree of compromise in one mode or another and id much rather those compromises be in vehicle mode.

In the past l would just buy 2-3 Transformers, 1 MISB, 1 for vehicle mode and 1 for robot mode but something I only recently thought about was having actual scale vehicles for the alt mode representations on the shelf and in displays. In my personal experience, scale vehicles are significantly cheaper than Transformers as they should be considering they have only two features those being rolling and being appropriately scaled, you could count the deco, the look, interior etc.

I had no idea that Jada toys made Transformers vehicles, I saw the Jada ROTB cars at Target a couple days ago and picked them up. One of the main features that i was interested in was them being 1:32 scale and having vehicles modes that were appropriately scaled to each other but unfortunately they don't actually appear to scale appropriately to each other, specifically Prime who appears too small in relation to the others.

These vehicle do not appear to be true 1:32 scale or they just don't scale well with each other. A van most definitely should not be as big as a truck(picture for reference), it may be difficult to tell from the images but the 1:32 Jada Volkswagen van aka Pablo is about the same size if not slightly bigger than the 1:32 scale Optimus Prime truck. Is the van too big or is the truck too small?

Im thinking about trying out the 1:24 scale ROTB Optimus Prime truck to see if that scales better, they were only about $5 bucks at my local Target store so no big deal but they kind of failed at the one thing I wanted them for.

The Studio Series vehicles although not exact, scale better in my personal opinion than the Jada toys.

2023-06-05 2:00 pm by Unicron.com

Unicron.com has Arrived in New York! First stop the #OptimusPrime and #OptimusPrimal Statues in Times Square. What a site to behold! Next stop: the Red Carpet U.S. premiere of #Transformers #RiseOfTheBeasts!

Who will we see while there? Hasbro, Paramount Pictures, movie stars?! … Here's hoping! Our complete reports - forthcoming!

#MoreThanMeetsTheEye #BeastWars

2023-06-05 12:26 pm by Unicron.com

1996/2023! You've come a long way #OptimusPrimal! Looking forward to your big screen debut!!!Global statue tour moves to New York City.
#BeastWars #Transformers @transformersmovie @transformersriseofthebeast @transformersofficial @hasbro @paramountpics

2023-06-05 9:53 am by Unicron.com

Won't be long now! Autobots and Maximals ROLL OUT AND MAXIMIZE!
Hasbro TRANSFORMERS Transformers Paramount Pictures #Transformers #TransformersRiseOfTheBeasts

2023-06-05 9:35 am by Unicron.com

A view of #OptimusPrimal statue you have, perhaps not seen before! … I just cannot unsee it - he has an old-man beard face sculpted in his … posterior! 🤦‍♂️🤣😬
Which incidentally reminds us of Marge the trash heap from Fraggle Rock! 🤣🤣🤣

TRANSFORMERS Paramount Pictures #TransformersRiseOfTheBeasts #Transformers

2023-06-05 8:31 am by Unicron.com

Command & Convert Animatronic #OptimusPrimal #transformersriseofthebeasts TRANSFORMERS #BeastWars

Thanks to HasbroPR for the #FreeSample and chance to check out this big beastie! Figure is fun. Ah meeeean, #BeastWars fans! Who would've thought all these years later we'd be celebrating robotic self-converting Optimus Primal!? That's just PRIME!

Silly FB doesn't allow me to share videos and pictures in the same post - vids in comments.

2023-06-04 3:07 pm by Unicron.com

Brawn (is not dead!) TAKARATOMY Official Product Photography #StudioSeries86 #Transformers TRANSFORMERS

Absolutely and unquestionably the definitive and best looking Brawn figure to date. Cannot wait to get ahold of this beauty!

2023-06-04 3:00 pm by Unicron.com

#Transformers #StudioSeries SS-113 RHINOX - official TAKARATOMY product photography may provide our first look at the final deco -

#TransformersRiseOfTheBeasts Paramount Pictures #RiseOfTheBeasts Hasbro #BeastWars

Source:

https://bit.ly/3MLrqap
---
Recent Site Updates: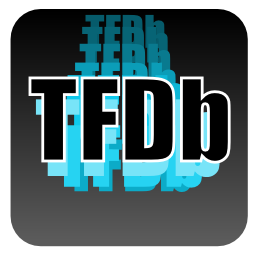 for Android & iOS
What is TFDB?