News & Updates:
2023-03-27 1:10 am by Unicron.com

Bumblebee, Mirage and Arcee are ready to defend the transwarp key from the Terrorcons!

I can't wait to see Rise of The Beasts, this film is my most anticipated TF film to date. Being around when BW first came out and seeing the fan backlash, even to this day many fans despise BW and animal based transformers so I never thought we could ever in a million solar cycles see Optimus Primal on the big screen but its happening.

#TransformersRiseofTheBeasts #BeastWars

2023-03-26 10:57 am by Unicron.com

#Transformers #RiseOfTheBeasts Character Art Circulating - includes known and even a few unknowns: Stratosphere and Transit (?!)

Can you believe in a few 3-4 months we'll know! … Source: unknown.

2023-03-26 10:23 am by Unicron.com

"GIANT FLICKERING CHAMBER CONTAINING THE BRAIN OF UNICRON" (see notes! 😉 ) … and so much more! #TransformersTheMovie Concept Art posted by artist Romeo Tanghal, Sr. -

https://bit.ly/3TOEmPJ

#Transformers #Unicron

He worked side-by-side with Floro C Dery in design concepts for the 1986 Classic. I asked him what his role was and he replied,

"We all worked together, changes, revised suggestions- and can't remember anymore <exactly> what I did... sorry."

Some of this I've seen before - other parts (like the artists notes, for example!) are entirely new to me! Concepts for Autobot City, Quintessons, Galvatron, Cyclonus and more.

2023-03-26 9:28 am by Unicron.com

Interesting comparisons floating around my social feeds… hmmmm 🧐 Original source: unknown.
#Transformers #RiseOfTheBeasts #OptimusPrime @hasbro @paramountpics

2023-03-26 9:12 am by Unicron.com

War Dawn 2-Pack - Featuring Erial (Aerial) and Dion! #Transformers TRANSFORMERS Hasbro TAKARATOMY

Coming out of nowhere! I love fun surprises like this! Along comes these two figures, which look great next to last year's Orion Pax and Alpha Trion 2-pack. These characters featured in the G1 episode "War Dawn" where Slingshot and the Aerialbots travel back in time and encounter pre-war Cybertron.

Source: In-hand photos courtesy of 蓝色正午 on Weibo -

https://bit.ly/3lArhNy

2023-03-25 9:02 pm by Unicron.com

Legacy Menasor with partial DNA upgrade set installed. c/o YellaWolf Studios Product Photography

2023-03-25 12:55 pm by Unicron.com

Transformers Legacy Evolution Leader Class Skyquake

I can't wait to see this mold repainted/retooled into MW Starscream and then hopefully into the Legendary King Atlas down the road in the not too distant future. 🙏🤞🙏

TRANSFORMERS

2023-03-24 4:25 pm by Unicron.com

A fan did a head redesign of the ROTB Wheeljack. What do you think? Do you prefer this look? Or do you prefer the original head design which is new and unique?

Some fans feel that the head design should atleast bare some resemblance to the original character and or have some visual continuity with the previous version here that being Wheeljacks appearance in the Bumblebee film.

On the other hand, some fans may feel that change should be embraced and new designs welcomed especially in a world of shape changing robot even if the changes result in the character looking nothing like the original or its previous film incarnation.

What do you think about this interesting topic?
Which look for Wheeljack do you prefer?

Pic edit credit to Twitter user @ MaximusNova80

#TransformersRiseofTheBeasts

2023-03-24 10:02 am by Unicron.com

Figure Flashback Friday

Transformers Studio Series ROTF Deluxe Class Soundwave

I really liked the look and idea of this form of Soundwave in the film and looked forward to a Studio Series version of it. What we ended up getting was a fun little figure but it lacked one feature that I was really hoping to see, the ability to store a Ravage in his chest compartment. On its own its an alright release but I wouldn't be opposed to a Voyager or Leader Class version with all the tooling and engineering necessary to include a Ravage and be able to store it inside etc.

#Transformer #RevengeOfTheFallen

2023-03-24 7:00 am by Unicron.com

👉

http://bit.ly/TFsource_News_3-23

TFSource Sponsor News - Save now on new 3rd Party markdowns!

New Instock Items!

- MP-57 Cybertron Aviation Defense Skyfire Jetfire | Transformers Masterpiece

- DK-38 Upgrade Kit for Transformers Legacy Motormaster and Menasor | DNA Design

- MB-15A Power Commander | Fans Hobby Master Builder

- Fans Hobby Master Builder MB-19A Double Agent A and B

- Soundblaster Legacy Core Class | Transformers: Legacy Evolution

- Scraphook Legacy Deluxe Class | Transformers: Legacy Evolution

- CY06 Hugerhino Headstrong | CANG-TOYS

- R-04 Nero Transparent Version | Unique Toys

- TM-09 Tactical Carrier Option Unit Exclusive Set | Diaclone Reboot

- Demonic Whisper | APC Toys

- Optimus Prime EOS R5 | Canon | Transformers Collaborative

New Preorders!

- Nemesis Prime Premium Collectible Figure | Transformers: Bumblebee | threezero

- New Dr. Wu Preorders

- IF-EX64 Resolute Defender | Iron Factory

- PT-01 Commander Oversized Version | Pangu Toys

- DA-98 Grand Dion Reinforcement Unit A Second Main Turret and Sub Turret Set | Diaclone Reboot

- BWVS-01 Optimus Primal vs Megatron Set of 2 Premium Finish | Transformers: Beast Wars

- Nemesis Prime R5 | Canon | Transformers Collaborative

- Transformers Studio Series | Transformers: War for Cybertron Gamer Edition Voyager Optimus Prime, Deluxe Barricade and Bumblebee

- GT-08 Guardian Combiner Set of 5 | Generation Toy

- APC-005 Angel Engine Comic Version | APC Toys

- DW-E14P Energy Dragon Toxic Version | Dr. Wu

- R-51 Proditor Nimbus | Mastermind Creations Reformatted

2023-03-23 4:57 pm by Unicron.com

🔥

http://bit.ly/BBTS_News_3-22

BBTS Sponsor News: One:12 Collective Spider-Gwen, Star Wars, MOTU, Storm Collectibles, Power Rangers, NECA Universal Monsters & More!

--------------

NEW PRE-ORDERS

--------------

Ghost-Spider emerges from Earth-65 to join the One:12 Collective! Hasbro has released Luke Skywalker to the Black Series and Cad Bane to the Vintage Collection! Mattel has unleashed an army of MOTU figures! Mortal Kombat's Nightwolf is now a 1/12 scale BBTS Exclusive from Storm Collectibles! Super7 has unleashed the next wave of MMPR Ultimates! The 1/18 scale world of Warhammer 40k continues with Joy Toys' figures and vehicles! The debut of Universal's 1954 film The Creature from the Black Lagoon took audiences deep into the Amazon - and is now an action figure presented by NECA! MegaHouse brings us Gundam, Yu-Gi-Oh! and more! Build the ultimate battlefield with newly released Siege figures! From the iconic Jurassic Park film comes a new model kit of the terrifying Tyrannosaurus Rex! The Cyber Forest Shadow: Yefuna Malkina joins the series! Boss Fight Studios has released more Epic H.A.C.K.S. figures! Based on their appearances in the various Dark Souls video games, the Dark Souls trading figures are back! Jeepers! Scooby-Doo, the Mystery Inc. gang, and some ghastly ghouls are joining the 5 Points lineup! Elvira joins the NECA line of figures once again! Hot Toys presents more collectible action figures from the Marvel Universe! Be sure to check out the latest import figures & statues! Godzilla from Godzilla: Tokyo SOS (released in 2003) joins the DefoReal Series! Factory Entertainment proudly presents the latest offering in its highly-acclaimed prop replica line -- a limited edition, screen-accurate Black Manta Helmet!

------------

NEW ARRIVALS

------------

Our favorite clan of 2 is back and now in stock as The Mandalorian MAFEX figures! From the Vitruvian H.A.C.K.S. universe, arrives the EPIC series 1/12 scale figures! Up in the sky, look: it's a bird. It's a plane. It's Superman! The Superman (1941): Deluxe Boxed Set, inspired by the 1940s animated short The Mechanical Monsters has arrived! Show off your Super Mario fandom with the newly arrived Jakks figures! Check out the latest arrival of 2000 AD PX Previews Exclusive Figures! McFarlane's DC Multiverse has lots of newly arrived figures! From the "Street Fighter" series of fighting games arrives the POP UP PARADE figure of the ICPO investigator who fights with magnificent kick techniques, Chun-Li! From the PlayStation action RPG Bloodborne comes a figma-DX of the Hunter, now in stock! The TMNT MiniCo from Iron Studios have arrived! Who you gonna call!? – The Ghostbusters Kenner Classics Retro Figures are in stock!

2023-03-23 1:55 pm by Unicron.com

Fuuuuuu...siooonnn......ha!

#transformers

2023-03-22 12:19 am by Unicron.com

Transformers Studio Series Rise of The Beasts Voyager Class Battletrap

When I first saw images of this figure, I was not impressed, the legs looked very skinny and I was not too keen on the arm proportions but my feelings on the figure began to change over time. Leader Class Scourge has alot to do with my choosing to pick up this figure, I am getting Scourge 100% and Scourge needs his crew atleast from a collection point of view but after having the figure in hand, I've found that even on its own, it is a very fun standalone figure however adding a Core Class Frieza can definitely add to the fun.

The alt mode of Battletrap does NOT separate into a truck and a helicopter so don't even try, it is however a cool looking tow truck despite the robot mode hands and feet being visible. Im not a tow truck expert but whatever kind of tow truck this is, its not the type that uses a simple hook method so when it comes to towing vehicles, it can't really do it. You can set some vehicles on the back but nothing is hooked or secured so once you move Battletrap, the vehicle on the back will likely just fall off. The ability to tow cars would definitely have been a great feature but its not a huge deal.

Conversion from tow truck to robot can be fiddly at first, the rear section that forms the legs is simple enough but the upper half can present some issues and may require patience at first but after a couple conversions, its no problem. When converting you may want to take care to properly align the shoulder spikes as to not snap them off and take care when handling the shoulder connection points, handling it too roughly may cause stress.

Robot mode is definitely where this figure shines the most. Despite my first impressions from early images, in hand the figures legs are actually not too skinny in my personal opinion especially when posed with a slight outward tilt and or A stance. I enjoy the spike design features present throughout the robot mode and I enjoy the colors used, has anyone noticed that his shade of orange is very close to that of the largest official Unicron figure that has every been made, I wonder...probably just a coincidence. Articulation in robot mode is great, the head is on a ball joint attached to a panel allowing for great upward and downward movement, the shoulders and elbows are as you would expect, a good waist swivel although slightly hindered by the backpack which can be moved out of the way if necessary, universal hips, ankles tilt and move downward and the knees can bend past ninety degrees, there is no wrist swivel however its mostly unnecessary especially factoring in the included weapon.

Battletrap includes one weapon that being a spiked mace attachment which fits over the hand similarly to Legacy Bulkhead. Although not weapon accessories in of themselves, the kibble hanging off of the back of Battletraps arms can be used as weapons if you like and you can even attach the spiked mace. If you have Core Class Frieza then it can act as an additional weapon for Battletrap in both robot and vehicle mode.

Check out the images and let us know what you think of the new Studio Series Rise of The Beasts Voyager Class Battletrap, is this a figure that you would like to add to your collection?

#TransformersRiseOfTheBeasts

2023-03-20 11:22 pm by Unicron.com

A scene based on the episode "Fire in the Sky" c/o YellaWolf Studios Product Photography

2023-03-20 10:19 pm by Unicron.com

Incoming! #Transformers 6 Film Steelbook/ 4Ultra HD Set! Hasbro TRANSFORMERS Paramount Pictures

It's 14 hours and 37 minute runtime!

Preorder available on Amazon!

$154, release date: May 30.

https://a.co/d/fJrEtKQ

"Get ready to roll out with the Autobots and their human allies as they defend the world from the evil Decepticons. This limited edition, six SteelBook set contains six blockbuster TRANSFORMERS movies on 4K Ultra HD, and out-of-this-world special features on bonus Blu-ray discs—together in one collection featuring unique artwork, housed in a fold-out slipcase with magnetic closure, and a collectible decal. From Michael Bay's thrilling, action-packed TRANSFORMERS (2007) to the incredible origin story of BUMBLEBEE (2018), this must-have set features an all-star cast that includes Shia LaBeouf, Megan Fox, Mark Wahlberg, John Cena, Hailee Steinfeld, Josh Duhamel, Tyrese Gibson, John Turturro, Rachael Taylor, Stanley Tucci and more.(Includes: Bumblebee, Transformers, Transformers: Age of Extinction, Transformers: Dark of the Moon, Transformers: Revenge of the Fallen (INTL), Transformers: The Last Knight)"

2023-03-19 9:14 pm by Unicron.com

AM-34 Vehicon General w/ Igu S #Transformers Hasbro @hasbro TAKARATOMY TRANSFORMERS

These guys look as terrifying and b@d@$$ as Storm Troopers - and their aim with a laser blaster is equally … skilled! I don't mind, always loved these character design and figures, despite the fact that they served as little more than a speed bump obstacle to the show's heroes and make them look awesome.

The white flying one, dubbed a "General" by Takara, was actually part of my 'haul' at the final Botcon 2016. Finally getting around to opening, assembling (the Mini-con) and stickering this figure up. Now he's an integrated and beautiful part of my #TransformersPrime shelf display. Better late Than never!

Stay connected - via site & app:

unicron.com & TFDb

http://bit.ly/TFDb-app

2023-03-19 8:56 pm by Unicron.com

Soundwave superior, Soundwave inferior

2023-03-19 2:24 pm by Unicron.com

When SS07 came out we didn't have Commander Class nor did we have so many different Generations sublines running at the same time.

If we were to get a redo or another shot at AOE/TLK Dinobots/Legendary Warriors, what class would you like to see them all in? Leader Class, Commander Class or Titan Class?

Titan Class would be awesome in my personal opinion although its much less likely but imagine if Titan Class was added to Studio Series, even if only 1 per year, 1 is still more than none and if we were to get one Dino per year, that would still be more than what we have now, just the thoughts of a fellow TF fan. Say what you will about the films but some of those designs were ultra gear.

Image from the TFW2005 user Tuna kaan koc

#TransformersStudioSeries #AgeOfExtinction

2023-03-17 8:15 pm by Unicron.com

Transformers Studio Series Rise of The Beasts Deluxe Class Airazor

This was a figure that I originally planned to skip however after becoming more excited for the film I decided to pick up the figure. I originally planned to only get Optimus Primal and Cheetor but I only have 1 Rhinox figure in my collection currently so I figure what the heck why not get the Studio Series Rhinox when it comes out which would mean id have all of the core team except for Airazor. The Studio Series Airazor figure is not a retool or remold of Kingdom Airazor however they do share engineering and transform in an extremely similar fashion so I expected the Studio Series version to give me the same experience as the Kingdom version however while being very similar, they also have their own identity and experience. The Studio Series version is actually bigger and more sturdy than the Kingdom version and the plastic quality feels very good.

The beast mode for Studio Series Airazor looks very good. The articulation and posability in beast mode is what you would expect from Kingdom Airazor but slightly better as the joints are more solid and are better able to hold poses especially in regards to the wings.

The conversion from beast to bot is smooth and enjoyable just like the Kingdom version, if you have that figure then you will know what to expect in terms of transformation.

The robot mode looks good, it actually looks like a character that i would recognize as Airazor so hopefully the final film version looks similar. Articulation and posability are great although one downside is that the head is not able to look up as far as the Kingdom version so that may limit some of the flight poses that you may be able to achieve but otherwise everything is great. An aspect that I love about this figure is that the lower legs actually clip in to place well where as on Kingdom Airazor there wasn't a lock point to keep the lower legs completely straight for robot mode.

Overall I feel that this new Airazor figure is a very fun and enjoyable addition to my collection and I am very much looking forward to having the other figures from Rise of The Beasts most notably Leader Class Optimus Primal and Leader Class Scourge.

What are your thoughts on the new Studio Series Rise of The Beasts Deluxe Airazor? Is this a figure that you would lie to add to your collection?

#TransformersRiseOfTheBeasts

2023-03-17 1:25 pm by Unicron.com

What if #OptimusPrimal was Irish?! Happy St Patrick's Day! #Transformers #BeastWars
---
Recent Site Updates: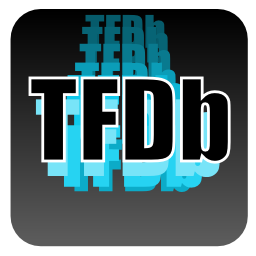 for Android & iOS
What is TFDB?