News & Updates:
2023-06-06 12:14 pm by Unicron.com

First Look #Transformers Legacy Bombshell TRANSFORMERS Hasbro

Probably another factory stolen production sample - sigh … Still cool to know we're getting a complete set of G1 Insecticons at Deluxe scale.

via @maddie_is.gone on IG

https://www.instagram.com/p/CtIHnXhslke/

2023-06-06 2:11 am by Unicron.com

Anthony Ramos New Rising Star of #Transformers #RiseOfTheBeasts Speaks of Dreams Come True, in his hometown of Brooklyn
TRANSFORMERS Paramount Pictures

2023-06-05 5:39 pm by Unicron.com

#Transformers #RiseOfTheBeasts (U.S.) Brooklyn Premiere Event

They're just getting warmed up! Movie stars to come, early in the evening,we took our moment to stand on the red carpet!

Stay connected - via site & app:

unicron.com & TFDb

http://bit.ly/TFDb-app

TRANSFORMERS Paramount Pictures @

2023-06-05 2:44 pm by Unicron.com

In addition to Transformers I also have collections of small scale vehicles. When it comes to live action based Transformers, I don't harp too much on vehicle mode scale or being exactly 1:1 with the real world vehicles, its a known trade off that with transformation there comes some degree of compromise in one mode or another and id much rather those compromises be in vehicle mode.

In the past l would just buy 2-3 Transformers, 1 MISB, 1 for vehicle mode and 1 for robot mode but something I only recently thought about was having actual scale vehicles for the alt mode representations on the shelf and in displays. In my personal experience, scale vehicles are significantly cheaper than Transformers as they should be considering they have only two features those being rolling and being appropriately scaled, you could count the deco, the look, interior etc.

I had no idea that Jada toys made Transformers vehicles, I saw the Jada ROTB cars at Target a couple days ago and picked them up. One of the main features that i was interested in was them being 1:32 scale and having vehicles modes that were appropriately scaled to each other but unfortunately they don't actually appear to scale appropriately to each other, specifically Prime who appears too small in relation to the others.

These vehicle do not appear to be true 1:32 scale or they just don't scale well with each other. A van most definitely should not be as big as a truck(picture for reference), it may be difficult to tell from the images but the 1:32 Jada Volkswagen van aka Pablo is about the same size if not slightly bigger than the 1:32 scale Optimus Prime truck. Is the van too big or is the truck too small?

Im thinking about trying out the 1:24 scale ROTB Optimus Prime truck to see if that scales better, they were only about $5 bucks at my local Target store so no big deal but they kind of failed at the one thing I wanted them for.

The Studio Series vehicles although not exact, scale better in my personal opinion than the Jada toys.

2023-06-05 2:00 pm by Unicron.com

Unicron.com has Arrived in New York! First stop the #OptimusPrime and #OptimusPrimal Statues in Times Square. What a site to behold! Next stop: the Red Carpet U.S. premiere of #Transformers #RiseOfTheBeasts!

Who will we see while there? Hasbro, Paramount Pictures, movie stars?! … Here's hoping! Our complete reports - forthcoming!

#MoreThanMeetsTheEye #BeastWars

2023-06-05 12:26 pm by Unicron.com

1996/2023! You've come a long way #OptimusPrimal! Looking forward to your big screen debut!!!Global statue tour moves to New York City.
#BeastWars #Transformers @transformersmovie @transformersriseofthebeast @transformersofficial @hasbro @paramountpics

2023-06-05 9:53 am by Unicron.com

Won't be long now! Autobots and Maximals ROLL OUT AND MAXIMIZE!
Hasbro TRANSFORMERS Transformers Paramount Pictures #Transformers #TransformersRiseOfTheBeasts

2023-06-05 9:35 am by Unicron.com

A view of #OptimusPrimal statue you have, perhaps not seen before! … I just cannot unsee it - he has an old-man beard face sculpted in his … posterior! 🤦‍♂️🤣😬
Which incidentally reminds us of Marge the trash heap from Fraggle Rock! 🤣🤣🤣

TRANSFORMERS Paramount Pictures #TransformersRiseOfTheBeasts #Transformers

2023-06-05 8:31 am by Unicron.com

Command & Convert Animatronic #OptimusPrimal #transformersriseofthebeasts TRANSFORMERS #BeastWars

Thanks to HasbroPR for the #FreeSample and chance to check out this big beastie! Figure is fun. Ah meeeean, #BeastWars fans! Who would've thought all these years later we'd be celebrating robotic self-converting Optimus Primal!? That's just PRIME!

Silly FB doesn't allow me to share videos and pictures in the same post - vids in comments.

2023-06-04 3:07 pm by Unicron.com

Brawn (is not dead!) TAKARATOMY Official Product Photography #StudioSeries86 #Transformers TRANSFORMERS

Absolutely and unquestionably the definitive and best looking Brawn figure to date. Cannot wait to get ahold of this beauty!

2023-06-04 3:00 pm by Unicron.com

#Transformers #StudioSeries SS-113 RHINOX - official TAKARATOMY product photography may provide our first look at the final deco -

#TransformersRiseOfTheBeasts Paramount Pictures #RiseOfTheBeasts Hasbro #BeastWars

Source:

https://bit.ly/3MLrqap

2023-06-04 2:44 pm by Unicron.com

Box o #Transformers! Thanks to @Hasbro for hooking us up with this #FreeSample - enormous set commemorating the upcoming Paramount Pictures release #RiseOfTheBeasts!

The set includes main line, #StudioSeries, t-shirt, and the Animatronic #OptimusPrimal.… looking forward to cracking some of these open and sharing some pics and reviews…

Stay connected - via site & app:

unicron.com & TFDb

http://bit.ly/TFDb-app

2023-06-04 2:22 pm by Unicron.com

Official Product Photography Legacy Titan Nemesis,

Provides our first, best look yet at the included Seeker jets and they super cool launch ramp. The TAKARATOMY release scheduled November 2023.

Source:

https://bit.ly/3MLrqap

2023-06-04 2:02 pm by Unicron.com

#Transformers #BeastWars Tigatron and Blackarachnia w/ premium show animation deco!

Estimated release date: November

https://tf.takaratomy.co.jp/

TRANSFORMERS TAKARATOMY

2023-06-04 9:28 am by Unicron.com

"'#Transformers #RiseOfTheBeasts is such a fun addition to the franchise. It's a huge upgrade from the Bay films, an action-packed flick full of heart and soul, a great time for old and new fans. Anthony Ramos and Pete Davidson shine."

Source: Hollywood Handle -

https://bit.ly/43t0jrS

TRANSFORMERS Paramount Pictures

2023-06-03 10:03 pm by Unicron.com

#Transformers and Perú Highlighted in Interview with longtime friend and Contributor @David Buenaño H aka "The Last Autobot" aka TLA via Transformers Perú!

2023-06-03 2:19 pm by Unicron.com

#Transformers X #JurassicPark Collaborative REVEAL! Dilophocon & Autobot JP12 to celebrate the 30th anniversary of Jurassic Park! TRANSFORMERS

Wow, tip of our park ranger hat to the product photographer, really upping the game, BRINGING IT(!) on this official product photography! Thanks to Hasbro PR for passing along the photos and info!

Transformers Collaborative Jurassic Park x Transformers Dilophocon and Autobot JP12

(Ages 8 years & up/Approx. Retail Price: $74.99 / Available: Fall 2023)

The worlds of Transformers robots and Jurassic Park collide once again with the Jurassic Park x Transformers Dilophocon and Autobot JP12 mash-up pack! The iconic Dilophosaurus and Jeep Wrangler Sahara from the Universal Pictures and Amblin Entertainment's blockbuster Jurassic Park movie are now Transformers robots. Each figure converts from robot mode to movie-inspired alt mode (convert Dilophocon in 20 steps; Autobot JP12 in 23 steps) and features screen-accurate deco and details. This 2-pack comes with movie-inspired accessories including a shaving cream canister, embryo containment unit, rain hat, venom blast effect, and 2 blaster accessories.

Transformers robots have always been -- More Than Meets the Eye -- but now, through the Transformers Collaborative, fans can experience these larger-than-life characters as they team-up, mash-up, and meet up with other characters, teams, and people who share this same special quality. Available for preorder on Hasbro Pulse and Amazon.

Stay connected - via site & app:

unicron.com @TFDb

http://bit.ly/TFDb-app

2023-06-03 6:22 am by Unicron.com

#Transformers TACTICAL ARENA Rolls Out as a Free-to-Play Game on the App Store Today
TRANSFORMERS Hasbro Red Games Co.

Prepare for battle! The real-time PvP strategy game is launching exclusively on the App Store for iPhone, iPad, and Mac

SALT LAKE CITY, UTAH, USA — June 1, 2023 — TRANSFORMERS: TACTICAL ARENA is launching as a free-to-play game today, exclusively on the App Store for iPhone, iPad, and Mac. The PvP, real-time strategy game developed by Red Games Co. features collectible Transformers characters played in high-intensity, tower-defense style battle arenas.

Originally released on Apple Arcade, fans of the Transformers franchise now have the opportunity to join the fight with Autobots, Maximals, Decepticons, and Predacons from their Apple device via the App Store. Players will assemble a squad of their favorite Transformers bots and battle their way through competitive arenas. They will unlock, collect, and level-up new characters, master their unique abilities, and evolve their strategy to gain a competitive advantage and conquer their opponents.

Players will compete against others worldwide in real-time 1v1 battles. Lasting an average of three minutes per battle, each action-packed second counts and every move could spell victory or defeat. With dozens of fan-favorite Transformers characters, powerful structures, and an arsenal of tactical support units, no two battles are alike.

"We're beyond excited to bring TRANSFORMERS: TACTICAL ARENA exclusively to the Apple App Store. This is the ultimate game for players who enjoy RTS games, and who are fans of the Transformers brand," said Brian Lovell, CEO of Red Games Co., the development studio behind the game.

"This summer is an exciting time for the Transformers brand, and it's the perfect opportunity to bring TRANSFORMERS: TACTICAL ARENA to a wide audience on the Apple App Store in collaboration with Red Games Co." said Eugene Evans, Wizards of the Coast, SVP Business Development & Digital Licensing. "Strategy fans will enjoy this action-packed mobile game featuring legendary characters from across the Transformers universe."

With daily and weekly challenges and limited-time events, there's always something happening to connect the global community of gamers in TRANSFORMERS: TACTICAL ARENA. The game is free to play, but players can enhance their gameplay experience and unleash even more power with optional in-game purchases.

Available in 14 languages, fans worldwide can now download TRANSFORMERS: TACTICAL ARENA on iOS, iPad, and MacOS devices from the App Store. Learn more at www.transformerstacticalarena.com. Prepare for battle and join the fight for Cybertron today.

ABOUT RED GAMES CO.
Red Games Co. is a game development studio based in Salt Lake City, Utah, and Los Angeles, California, focused on creating fun, competitive, and everybody-friendly games. The studio creates original games that players of all ages and abilities can enjoy based on its own internal IP as well licensed IP from longtime partners (including Hasbro, LEGO®, and Crayola). Red Games Co.'s hit games and apps include TRANSFORMERS: TACTICAL ARENA, LEGO® Brawls, Crayola Create and Play, Solitaire Stories, Super Mega Mini Party, and Bold Moves. "Our mission is to create games that multigenerational audiences love to play, friends and families can enjoy together, and parents can endorse," says Red Games Co. CEO Brian Lovell. For more information, visit www.redgames.co.

ABOUT TRANSFORMERS
The TRANSFORMERS brand is a global powerhouse franchise with millions of fans around the world. Since 1984, the battle between the Autobots and Decepticons has come to life in movies, TV shows, comic books, innovative toys, and digital media, bringing incredible "MORE THAN MEETS THE EYE" experiences to fans of all ages. The brand's enduring connection is made possible by its rich storytelling and characters: the heroic Autobots who seek to protect all life, and the evil D

2023-06-02 10:18 pm by Unicron.com

#Transformers Product Listings - via Jtprime17 of tfw2005 boards 😳🙌🙏
TRANSFORMERS Hasbro TAKARATOMY

Which of the following fires you up the most?! For me it's Origin Wheeljack! I've been pulling for this since… well since the very beginning of Transformers! But practically begging the TF team sine we first heard of WFC: SIEGE. Cannot wait to add this to my collection!

TRA GEN LEGACY UNI DELUXE G1 OPTIMUS PRIME
Product Number: F9848

TRA GEN LEGACY UNI VOY CYBER VECTOR PRIME
Product Number: F8546

TRA GEN LEGACY UNI ARMADA GALVATRON
Product Number: F8552

TRA BB GEN LEGACY UNI VOY ORIGIN WHEELJACK
Product Number: F9688

TRA GEN LEGACY UNI DELUXE MAGNEOUS (DLX Rock 1)
Product Number: F8526

TRA GEN LEGACY UNI CORE BOULDERCRASH (Core Rock 1)
Product Number: F8516
---
Recent Site Updates: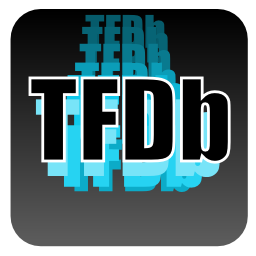 for Android & iOS
What is TFDB?