News & Updates:
2022-01-26 3:12 pm by Unicron.com

Titan Class Metroplex in City Mode with Deluxe Class Weaponizer Sixgun and Deluxe Class Weaponizer Slammer.

Slammer in tower mode was shown off in a Hasbro livestream but it is not shown in the included instructions, it is more or less his tank mode with the connector for the tank placed on the rear and the front connector piece with is the pelvis in robot mode folded out with the turret placed on top however you can most definitely come up with many different configuration for the tower.

#Transformers #CityBot #Metroplex

2022-01-25 10:42 pm by Unicron.com

Today's Reveal: DK-2 is a glorious homage to pre- #Transformers Diakron figure!

"Another #TransformersTuesday means another toy reveal for YOU! DK-2 Guard joins the Generations Selects line. This is our second Diaclone-inspired figure, with deco based on the original Diaclone Onebox Cherry Vanette toy from 1982.
Source: TF on FB

2022-01-24 11:53 pm by Unicron.com

Team Metroplex, Transform and Combine!!!

#Transformers #Metroplex

2022-01-24 7:04 pm by Unicron.com

Stay tuned for more images of Metroplex in city mode some of which will include Slammer.

#CityBot #Transformers

2022-01-24 9:43 am by Unicron.com

Optimus Prime! Sixgun! Transform!!

Sonic Wing Mode!!!

2022-01-23 8:40 pm by Unicron.com

2022-01-23 8:28 pm by Unicron.com

BBTS Sponsor News: Universal Monsters x TMNT, DC Multiverse, Naruto S.H.Figuarts, Amazing Yamaguchi, Hiya Toys, ThunderCats & More!

http://bit.ly/BBTS_Sponsor-News_1-23-22

NEW PRE-ORDERS

--------------

He's the brains behind the Monster… and he has the jar to prove it! NECA's Universal Monsters x Teenage Mutant Ninja Turtles has just released Leonardo as The Hunchback! Ready to unleash some chaos, The Clown Prince of Crime, The Joker Titan, has been released from McFarlane Toys! Ready for battle, Sasuke, Sakura, and Naruto have joined the S.H. Figuarts line! It's a bird, it's a plane… no, it's the New 52 Amazing Yamaguchi Revoltech No.027 Superman from Kaiyodo! McFarlane Toys has released the Future State: Dark Detective DC Multiverse Batman & The Next Batman Action Figures for pre-order! The Justice League has teamed up to stop the Endless Winter, and they are here to help you create the villainous Frost King with McFarlane Toy's new Collect-to Build figures! The All-American hero has gotten a new look with the collaboration between Marvel Comics and Bandai Spirits in Tech-On series, and Captain America does not disappoint as the newest release! There are now new, epic additions to the Gundam Universe line! Bandai Spirits has unleashed a plethora of new model kits including: Gundam, Digimon, Kamen Rider, Ultraman, Pokemon, and more! Kick some Alien butt alongside Ellen Ripley with this Aliens MODEROID Ripley & Power Loader Model Kit, recreating the iconic scene in the 1986 film "Aliens"!

------------

NEW ARRIVALS

------------

Recreate the epic shoot-out at the Nevarro Cantina with the just arrived Star Wars: The Vintage Collection Playset from Hasbro! This just in – more Star Wars: The Black Series figures! Pow! Batman and Robin from the Batman Classic TV Series have entered the scene, and the BBTS New Arrivals Page with the Mezco Toyz 5 Points Box Set! By the Power of Grayskull – the Masters of the Universe Castle Grayskull has arrived! Hasbo's Lightning Collection Eye Guy from the Mighty Morphin' Power Rangers is now in stock! The Kotobukiya lines ArtFX, Bishoujo & more are now in stock! The battles can finally begin with the newly arrived WWE Elite Collection Series 90 figures from Mattel! Newly arrived are some of our favorite Anime Heroes from Naruto and One Piece as part of the Bandai America figure line! Another 5 Points Box Set from Mezco Toyz is here, featuring Ultraman and Red King! From the MAFEX line, you can now add the Avengers: Endgame Iron Spider and Spider-Man: Far From Home Spider-Man to your cart!

2022-01-23 8:23 pm by Unicron.com

TFSource Sponsor News - MPG-02 Trainbot Getsuei, FT-47 Rig, MT Falcon, Newage, XTB, Gundam and More!

http://bit.ly/TFsource_Sponsor-News_1-23-22

New Instock Items!

- Fans Toys FT-47 Rig

- MS-29 Falcon | MFT Transformation | Mechanic Toys

- Draculus, Dracula | Universal Monsters | Transformers Collaborative

- GaoMuscle Model Kit Set | Super Sentai | Bandai Spirits Hyakuju Sentai Gaoranger SMP

- Goldbug IDW Shattered Glass Deluxe Class | Transformers Generations Shattered Glass Collection

- X-Transbots MasterX MX-27 Janssen with Bonus

- Newage the Legendary Heroes H27 David

- Fans Hobby Master Builder MB-14 Kap

- Magic Square MS-B23 Thunder Pioneer

- Moon Studio MS01 Dark Knight and MS02 Ice Land

- Transformers Masterpiece MP-53 Skids, MP-54 Reboost, and MP-52+ Thundercracker Version 2.0

New Preorders!

- MPG-02 Trainbot Getsuei Raiden Combiner | Transformers Masterpiece Gattai

- Newage the Legendary Heroes H27EX David Metallic Version and H27D David Sleep Mode Version

- MB-01 and MB-02 Box of 6 Random Figures | X-Transbots Mysterious Box

- ZTQ-15 Light Tank Tankformer | Bowutang

- Tactical Mover Gamma Versaulter (Airborne Unit) | Diaclone Reboot

- MSN-04 Sazabi Gundam Universe | Mobile Suit Gundam: Char's Counterattack | Bandai Spirits

- GF13-001 NHII Master Gundam Gundam Universe | Mobile Fighter G Gundam | Bandai Spirits

- Shenlong Gundam Gundam Universe | Mobile Suit Gundam Wing | Bandai Spirits

- No.1793 Megatron Nendoroid | Transformers | Sentinel

- Joy Toy Warhammer 40K 1:18 scale figures

- Deformation Space DS-01S Sky and DS-01R Thunder

2022-01-23 4:01 pm by Unicron.com

Leaders Photography - by K2 #Transformers Personal Blog - Source:

https://bit.ly/32paPpA

The photographer asks, "Which is your favorite?" I'm wondering how many of them can you ID?!

2022-01-23 1:12 pm by Unicron.com

Titan Class Metroplex in Alt mode with WFC-K Slammer and a few others

For some of the images I have Metroplex in my fan alt mode where I incorporate some aspects of the city mode which will be shown a little later. You can also spot WFC-K Slammer incorporate in a few different ways.

#Transformers #Metroplex #Slammer

2022-01-22 2:09 pm by Unicron.com

Titan Class Metroplex in my fan alt mode with WFC-K Slammer

Stay tuned for more

#Transformers #Metroplex

2022-01-21 11:12 pm by Unicron.com

#BeastWars #Transformers Annual Watercolor Cover Art by Titanacy on FB

"Looks like cats outta the bag ~ My cover for the Beast Wars annual! Thanks to everyone at @IDWPublishing Literally some of the best people I've ever worked with ~

Of course, all watercolor all the time ;)"

Source:

https://bit.ly/3rDs92I

2022-01-21 10:18 pm by Unicron.com

July 19, 2024 - Release Date for Untitled #Transformers Animation film by Paramount Pictures

"Animated Transformers Movie

An untitled animated Transformers movie sets a release date of July 19, 2024. Word of Hasbro developing an animated flick came down in September 2017, with the company hoping to release a new one every year. It was reported that the new movie would take place in the same universe as Michael Bay's series of feature films and could possibly reveal the origins of the Autobots and Decepticons."

Source: comicbook.com -

https://bit.ly/3Allka1

Reports state the film is to be directed by Toy Story 4 director Josh Cooley.

Source: Movie Insider -

https://bit.ly/3qOOon2

Editor's note: the image shown here is promotional wallpaper, from the 2012 Fall of Cybertron video game. We hope the big budget film character designed are equally inspired.

unicron.com & TFDb

http://bit.ly/TFDb-app

2022-01-21 9:20 pm by Unicron.com

Artist to artist: Alex Milne @markerguru001 pays tribute to the late @DerrickJWyatt

"This is a tribute to my friend Derrick who past away in December. I'm still waiting for the gravity of that to sink in fully. It's getting more real over time. For a while I didn't feel like drawing, but one day I had an idea since Derrick always liked when I did my comic take on Transformers Animated characters.

I wasn't sure if I was going to post this to FB since I posted it to my twitter and instagram, but then I know not everyone follows me on those platforms, and this is something I did to celebrate the life of a super talented friend who has been taken from us too soon.

I have started to ink this piece which I will post when completed, but for now enjoy the pencils.

To Derrick, until we meet again on the other side may you rest well. love you man."

- Alex Milne

Source:

https://bit.ly/352uRHk

2022-01-21 7:18 pm by Unicron.com

Optimus Prime Transform! Six-Gun Transform!

Savage Claw Mode!!!!

#Transformers #TransformersCybertron

2022-01-21 3:32 pm by Unicron.com

Titan Class Metroplex with WFC Deluxe Sixgun and Slammer

Metroplex Robot mode combinations

With the release of WFC Kingdom Deluxe Class Weaponizer Slammer, The Metroplex gang is complete, Scamper, Sixgun and Slammer can now join with Metroplex in his robot, vehicle and City modes. The Weaponizers can be attached to Metroplex via the 5mm system, through this method we are able to achieve an unlimited number of different combinations. None of these are official, the instructions do not indicate any specific combine modes with Metroplex and there are no specific spots designated specifically for them to attach into like Fulltilts attachment onto Trypticons chest, that attachment can only work with Fulltilt and not just any figure with a 5mm etc. Considering how far apart each release was from Metroplex, it is not a suprise but nonetheless, there are plenty of 5mm ports to make use of so we are at no loss for options.

These are only a few of the combinations that I was able to come up with, stay tuned for images of vehicle mode and city mode. combinations.

#Transformers #WFC

2022-01-21 1:43 pm by Unicron.com

CONFIRMED: #Transformers Comics to no longer be published by IDW Comics by Group Editor at IDW Publishing, Tom Walz

"Yes, it's true -- IDW Publishing will be parting ways with Transformers and G.I. Joe in 2023. Creatively and collaboratively, we'll miss them for sure. Great licenses and so many great people to work with at Hasbro over the years on both properties... not to mention all our wonderful creative teams.

But before you read the inevitable "IDW is dying!" fake news reports and uninformed social media postulations, know this -- we're busier than ever making great comics!

2022 is gonna be... AMAZING!

Now you know..."

unicron.com & TFDb

http://bit.ly/TFDb-app

Source:

https://bit.ly/3Ap3W47

2022-01-21 10:52 am by Unicron.com

Generations Class Metroplex combined with WFC Sixgun and WFC Slammer.

Stay tuned for more

#Transformers #Metroplex

2022-01-20 1:17 pm by Unicron.com

WFC Kingdom Deluxe Class Weaponizer Slammer

I had no doubt in my mind that I would end up getting this figure when rumors first emerged that a Slammer figure was coming, gladly he is not a Warpath repaint or retool like some fan had speculated. Slammer is the perfect compliment to Generations Metroplex and if you have him than you definitely need Slammer.

Slammers main alt mode comes in the form of a Cybertronian tank and you know what people say about tanks, a tank is a tank and this tank is definitely a tank, by that I mean there's nothing unexpected, it does what a tank does but thats not a bad thing at all, it looks great. The turret can raise and lower and you can turn it on one axis by disconnecting the other attachment point, its attached on two arms.

Transformation is simple, fun and quick, similar to the other weaponizers you should have no difficulty with.

Slammer in robot mode looks great, he looks big, powerful and modular. I'm still amazed at how Hasbro Takara Tomy was able to create a figure that transforms, breaks apart to form weapons and armor yet still maintains an excellent level of articulation. Slammer in particular has an amazing point of articulation at the torso allowing for maximum forward ab crunch in addition to all of the great points of articulation that we've come to expect from WFC such as ankle tilts.

I really love this class of figure, the weaponizers, there are so many different ways that you can configure the robot mode, alt mode, weaponizer mode and you can combine multiples in order to create your own unique combinations.

With Slammer, if im not mistaken that brings the G1 Titan / City Bot companions to a close(not counting the repaints, JG1 etc), we have Cog, Brunt, Sixgun, FastTrack and Slammer, with that era complete, I hope to Primus that this will not be the last we see of Weaponizers. Aside from G1, there are many other characters that can fit the weaponizer theme quite nicely such as Armada Overload, Energon Wingsaber, Cybertron Leobreaker, how cool would it be to have a Generations Leobreaker that could maybe become an arm for an Optimus Prime figure but could also and or become weaponizer lion armor for other figures. Granted, the weaponizers that we do have by intention or by coincidence (alot of coincidence exists in TF figures) do in fact harken back the UT characters. Sixgun for example can be configured into a mode that looks alot like Energon Wing Saber alt mode(pics below) and like Cybertron Leobreaker, Sixgun can become an arm for Optimus ala Savage Claw Mode and Cog can become a back/shoulder mounted cannon pack similar to Armada Overload. The Transformers Universe is full of amazing legacy characters like Armada Overload that would make for great weaponizers.

Check out the images below and let us know what you think of the new WFC Kingdom Deluxe Class Weaponizer Slammer, is he a figure that you would like to add to your collection?

Oh and don't worry, we have some images of Slammer with Metroplex that we will be uploading later so stay tuned for that.

#Transformers #Metroplex
---
Recent Site Updates: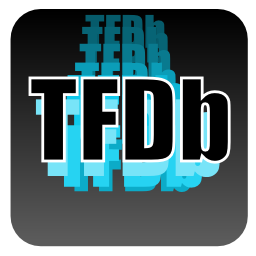 for Android & iOS
What is TFDB?